This is my 'year in review' post for 2012. I did a similar one last year (for the first time) and I found it really interesting looking back on it a year later. I'll probably end up doing one every year going forward.
2012 was my first full year with ThoughtWorks which meant a massive amount of travel, meeting interesting people and learning new languages and technologies.
And of course there are tons of other changes as well – IE6 seems to have died off (IE7 is now the new IE6), Chrome became the world's most popular browser (although that depends on which source you believe) and Diablo 3 finally got released!
Travel
As is quite common for ThoughtWorks consultants I spent quite a bit of time on the road this year.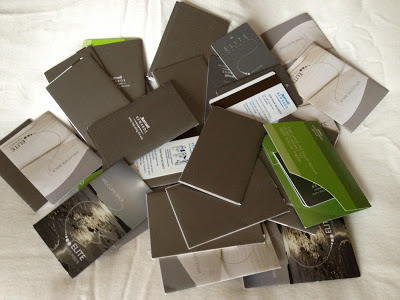 I've spent 150 nights in a hotel, flown close to 100 000 miles on 72 flight and had more restaurant meals than I've probably had in the rest of my life combined. The travel perks have also allowed me to see a tremendous amount of the USA (New York, Atlanta, Colorado, Texas, Illinois, Nevada, Utah, California) which has been amazing. The constant travel definitely gets tedious after a while, but for someone new to the US it's a great way to go.
New Technologies
I was lucky enough to get exposure to a number of different languages and technologies this year, I've probably forgotten about a few but here is a rough list.
Ruby on Rails
MongoDB
Solr
SpineJS
ActiveWarehouse
RSpec
Cucumber
Jasmine
iOS / Objective C
That's quite a list (and I've definitely left out a few). This was also my first year where I spent pretty much every day pairing with another developer. This means your work is much more focused and you're also able to pick up new technologies much faster (since you're usually pairing with another strong developer). I'm definitely sold on pairing.
Enough about me, what about you?
I've been pretty diligent with blogging this year, I managed to publish 53 posts. I was aiming to do 100 posts, but I ran out of steam mid-year.
68,805 Visits
57,368 Unique Visitors
81,103 Pageviews
My most popular post was Client-Side Validation in MVC 3.
Next year
I'll definitely keep writing and I hope you keep reading! To all my Christian readers, I hope you all have a blessed, peaceful and joyful time celebrating Christmas.
Happy coding.