My name is Jaco Pretorius and this is my blog.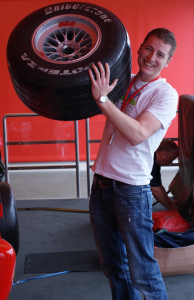 I was introduced to programming through the world of Turbo Pascal and Logo and enjoyed it so much that I decided to make a career out of it. After a few years at University I spent two years learning C# and doing financial programming in Cape Town. I then moved to Johannesburg where I learnt how the web works and became quite comfortable working on the ASP.NET MVC framework. In 2011 I packed my bags, left South Africa and moved to New York to join ThoughtWorks.
I currently work at a startup called Betterment, helping to build a smarter way of investing your money. I tend to blog about problems and solutions I encounter in my line of work. This journey has taken me through C#, ASP.NET MVC, Ruby, Rails, iOS and AngularJS.
If you wish to contact me don't hesitate to send an email to .
You can also find me on Twitter, GitHub and StackOverflow.